OUR MISSION
Tigon Services' mission is to offer the best business solutions to foreign investors in Hungary. Every single service provided by our team is highly personalized as, first of all, Customer satisfaction's our top priority. Building confidence in the local market, overcoming language and cultural barriers, collecting actual and useful data, resolving tax problems: this is what we wish for our clients. It is what we do for them, since 1999.  The belief of a close partnership, with loyalty and reliability as key elements, is the cornerstone of our corporate philosophy. Our commitment to developing close cooperation for the mutual benefit of both parties is paramount to our success.
We don't want to do "everything", but what we do, we do it well!
OUR NUMBERS
Number of Translated Pages
13725
Successful Market Surveys
14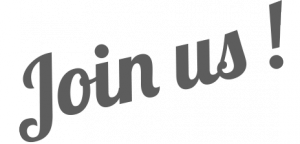 We're always looking for experienced and passionate individuals who can bring new perspectives and life experiences to our teams. If you're interested in joining our staff or looking for a company where you can get started on your career, apply directly.
By submitting your job application and resume to us, you consent to us keeping your personal information on file. We will treat personal information provided as confidential and use it only for the purpose of considering your candidacy for current and future employment opportunities and to contact you if a future position matches your profile.